●

This article covers the voting phase: how to create an account to vote on the platform and how to use it to assess the projects
Creating an account to vote
As a jury member, you will be asked to create an account on the platform in order to take part in a vote. To get started, click on the URL link of the voting platform sent to your email address by the challenge Organizers. Please provide your first name, last name, email address and a password to set up your account. These information will remain strictly confidential and will help the Organizers to clearly identify the voters. These information will not be used for any other purposes than to ensure that voting will take place in an orderly manner.
A confirmation email will be automatically sent to the email address provided: click on the URL link contained in that email to confirm the creation of your account. If you cannot find it, don't forget to first check your spam folder before reaching out to an Admin.
If the challenge Organizers invite you to take part in another vote, you will not need to create another account. Your account is your own and can be used to get access to any other voting platforms of a challenge hosted on the Agorize Platform.
Assessing the projects on the voting platform
Please see below an overview of a voting platform: 
Click on the video for a full-screen display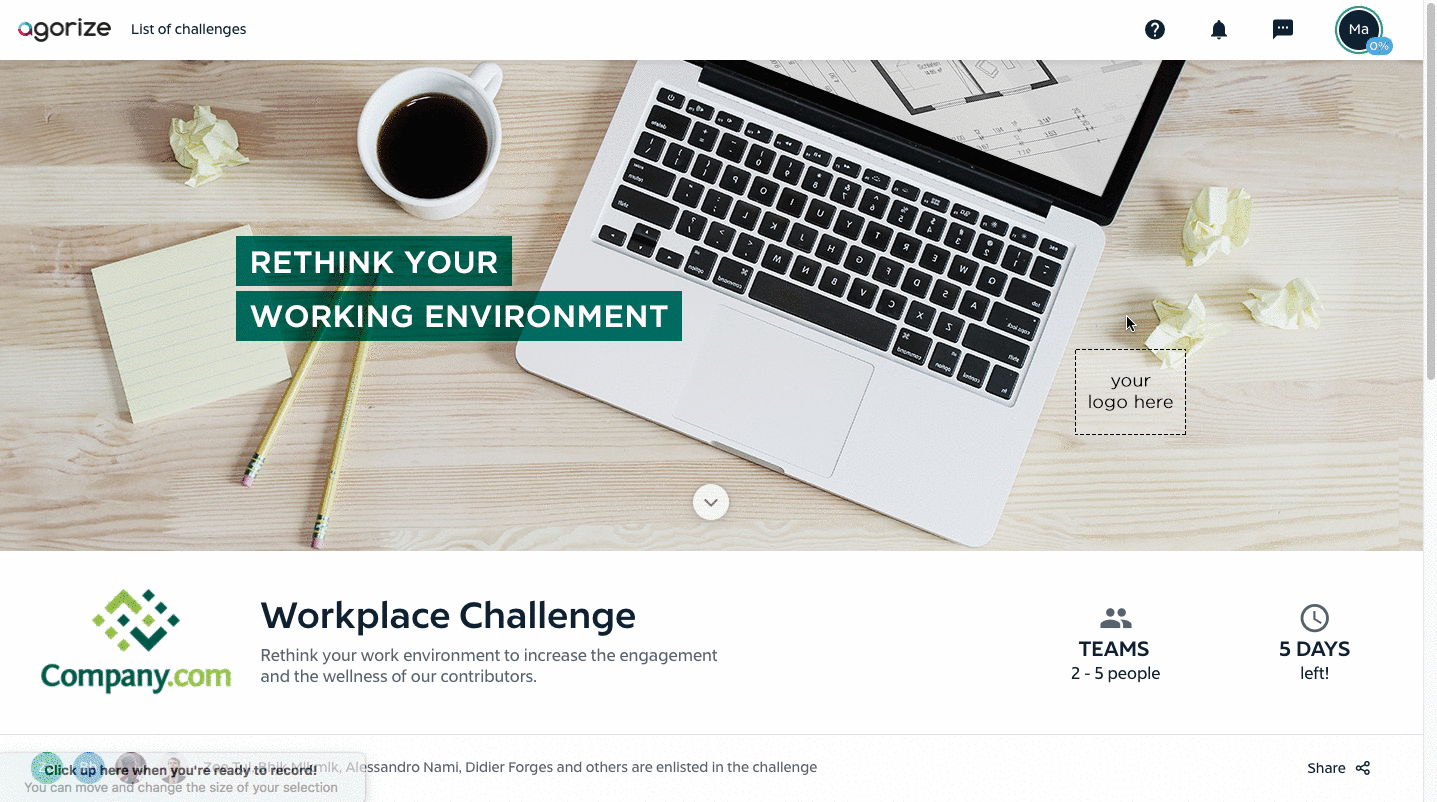 The voting platform homepage will allow you to:
Search for a specific project
Hide projects already graded
Modify the sort order (alphabetically or randomly)
Select the project you want to assess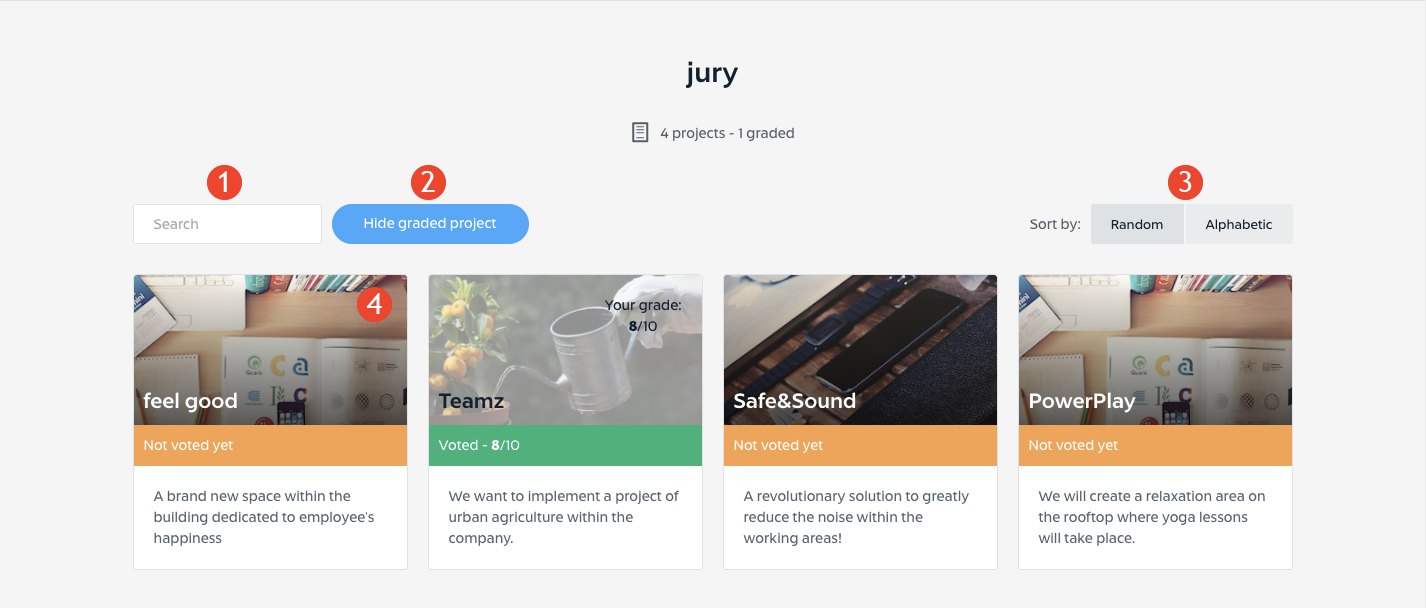 When selecting a project, you will be able to:
Return to the homepage with all the projects
Choose the documents or videos you want to view
Grade or "like" the project (depending on the jury platform)
Skip to the previous or next project
Send a request to the Administrator to mentor the team of a the project (if this feature has been activated by the Administrator of the challenge)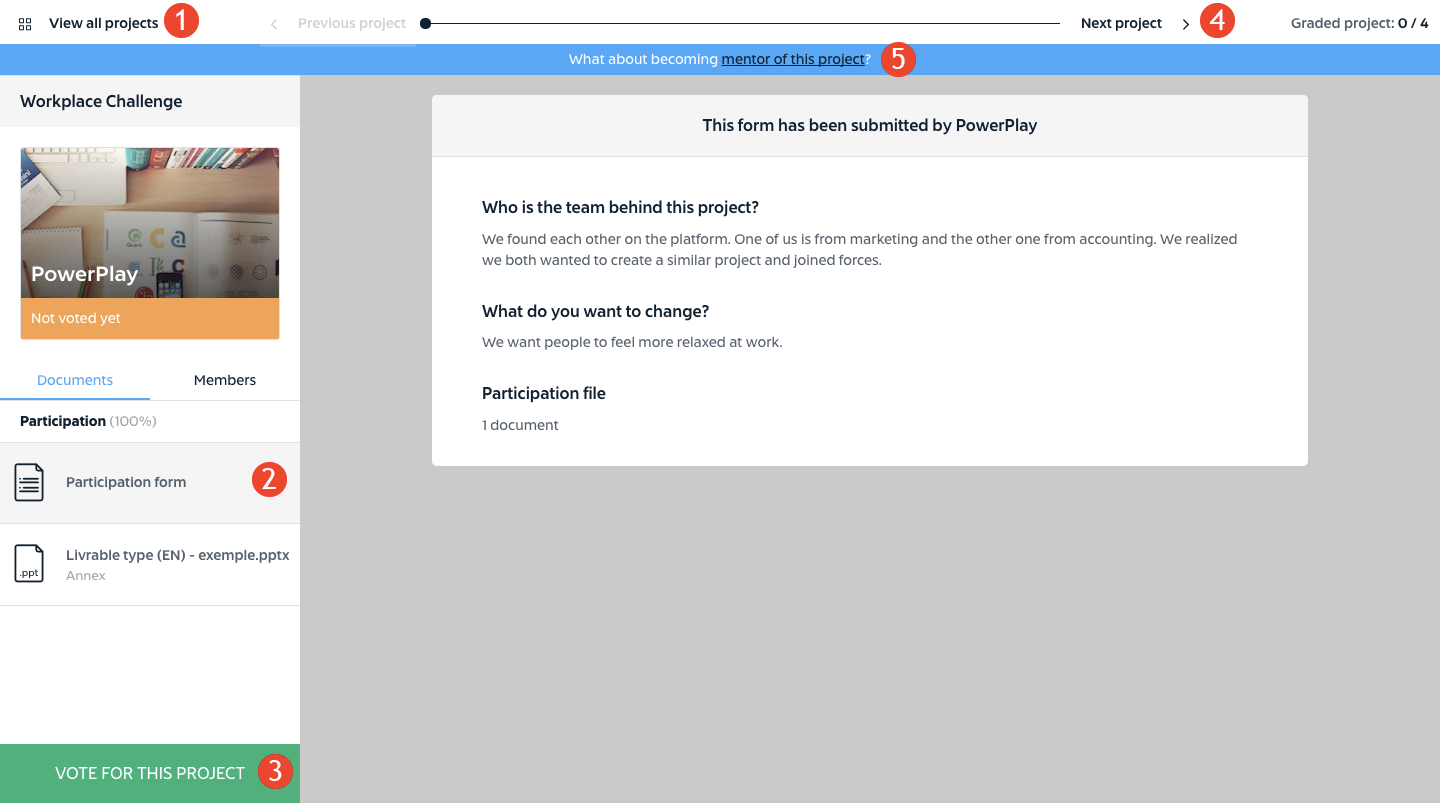 To assess a project, you will need to:
Click on "vote for this project"
Grade the project based on the criteria set up by the Admin. For a "like" jury platform, clicking on "vote for this project" will be sufficient to cast your vote.
Write a comment (optional and only visible to the Admins of the challenge)
Click on "validate"