●

Summary:
Find out about image sizes to be created for the different blocks of the platform. Use this article to brief a web designer on the specific image sizes requested.
This article only gives information on the image sizes for the blocks. To learn about the size of the challenge banner, please read our article on the banner.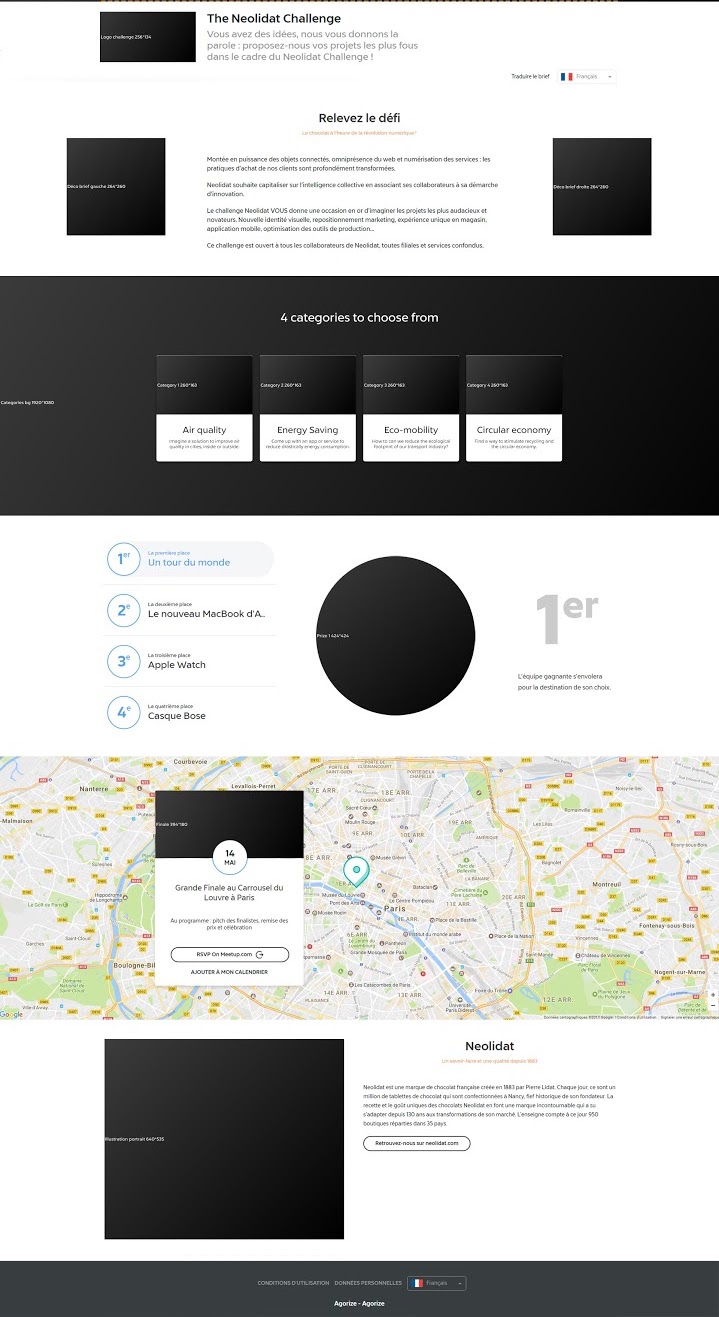 The challenge or the organizer logo must be in a .png format (transparent background), because it is then added to the header of the challenge.
The decorations of the brief - located on the left and right side of the screen - must be different to have a page more dynamic. We reckon you do not include any text because the decorations can be cropped due to the use of a responsive design. Keep in mind that these decorations are not mandatory.
This is the background image for category blocks.
It cannot contain major information because depending on the size of the screen, the full image might not be visible. You can re-use the background of the challenge banner (without the text or the logo) or just upload a simple photo.
It can be a photo or a pictogram. But then again, using images to illustrate the category blocks is not mandatory.
The prize mask can contain a photo or pictogram illustrating the award.
This image can be the company logo, a picture, a photo or even a video presentation.